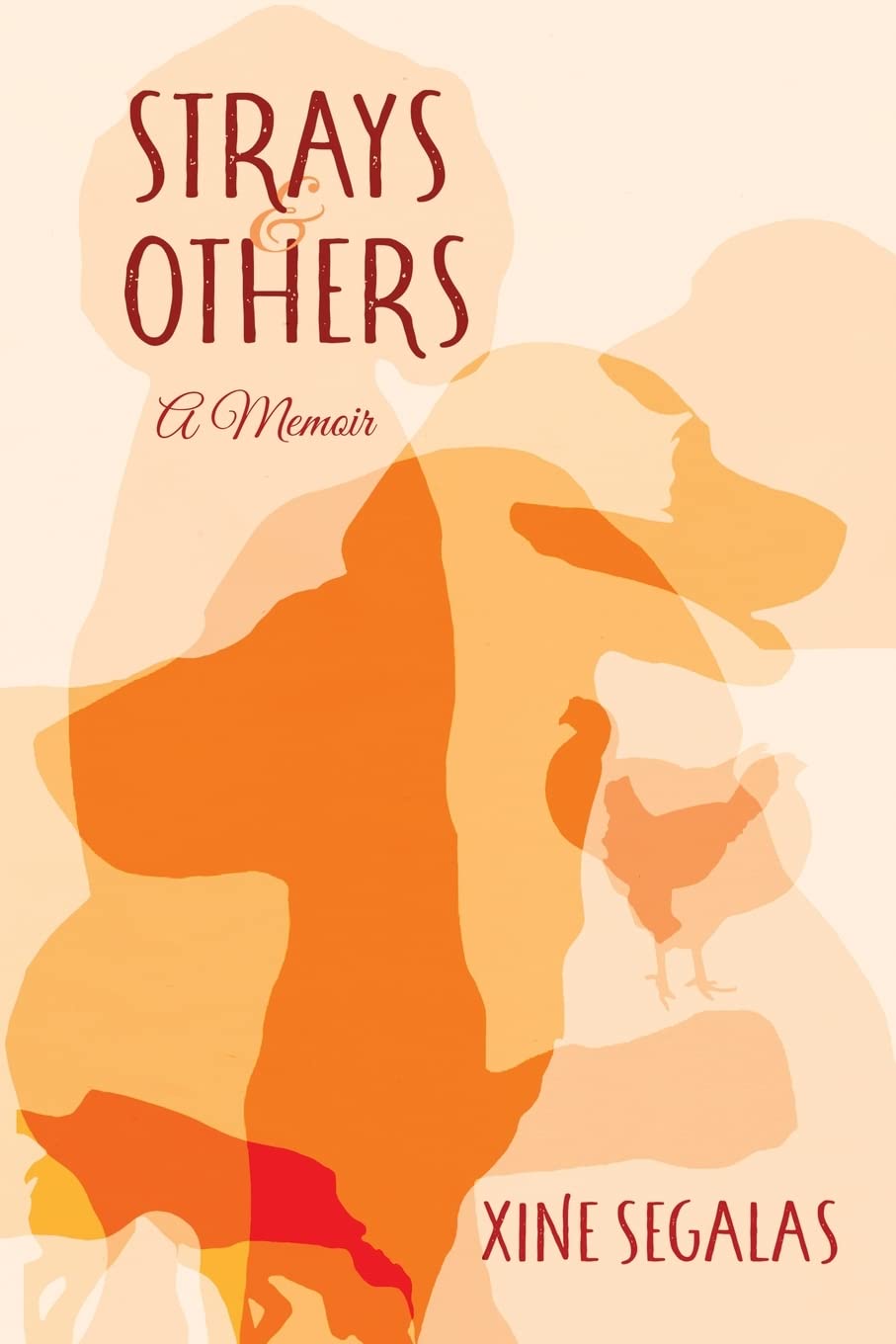 "Xine's Pack of Strays & Others: A Memoir" by Xine Segalas has been released worldwide. This 286-page memoir focuses on the author's lifelong adoration of dogs, from adopting her first puppy as a child to an adult life raising a family around adorable canines. Throughout his life, the presence of these loyal, wacky, and wonderful pets has provided him with comfort, essential life lessons, and a sense of camaraderie that dog lovers everywhere can relate to.
These stories, taken from years of daily journaling, show how dogs are with us through thick and thin, often teaching us valuable lessons in compassion, patience, and unconditional love. Chronicling his family's dogs over the years, these poignant reflections are often funny, but also delve into the inevitable grief of losing a beloved pet, going through grief, and the true value of opening one's heart.
A perfect read for animal lovers of all kinds, Segalas skillfully describes his dogs' personalities, their quirks, their role in family dynamics, and how four-legged friends improve the lives of everyone they meet. . The underlying message of fearless love is inspiring and a reminder of how relationships with pets can change the way we see the world.
Xine's Pack of Strays & Others: A Memoir (ISBN: 9781958729861) can be purchased from retailers worldwide, including Barnes and Noble and Amazon. The paperback sells for $18.99 and the e-book sells for $4.99. Bulk orders are available through Ingram.
From the back cover:
Life isn't easy, but there are two essential things Xine Segalas uses to help her navigate her daily life. First, write each morning in a journal to upload his thoughts. A habit she started as a teenager and continues to practice to this day. Second, but still first, are his dogs, his pack, "#xinespack". The dogs that help him get through the daily shit, even when they add to it. Everyone knows one of these dogs. If you don't have one yourself, your friend or neighbor does, or you see them on the street. They are Shetland Sheepdogs, Britons, Goldendoodles, Australian Shepherds, and mixed breeds. These are the dogs that make you laugh and cry, sometimes simultaneously. Those you saved only to realize that they saved you. These are the dogs who left us too soon and the ones who needed our help to make the tough decisions. Their footprints are everywhere in our hearts, and the lessons they teach are immeasurable. Xine's Pack of Strays and Others is a collection of those stories – the adventures, the misadventures and everything in between – and the lessons Xine and her family have learned about the lives of their furry and feathered friends.
About the Author:
Xine Segalas was born and raised in New York. She graduated from the College of Communications at Boston University and had a career in communications and finance before starting a few businesses in the home gardening business. Currently, she lives in Bridgewater, New Hampshire, with three dogs, three chickens, and her fiancé, Mark. Besides writing daily, Xine is a digital artist, photographer and gardener.
About NH Seacoast Press Book Publisher:
NH Seacoast Press Book Publisher provides authors with traditional quality book publishing services while allowing authors to retain publishing rights and 100% of royalties. Seacoast Press' wide variety of publishing services include book design; editorial; impression; Distribution; advertising; and marketing. Seacoast Press books are available at retailers and booksellers worldwide. All Seacoast Press books can be purchased wholesale through Ingram.
To learn more about Seacoast Press, NH's premier book publisher, visit http://www.seacoastpress.com/.
Media Contact
Company Name: SeacoastPress.com
Contact person: Jen McNabney
E-mail: Send an email
Call: 603-546-2812
Address:1 New Hampshire Avenue Suite 125
Town: Portsmouth
State: New Hampshire
Country: United States
Website: https://www.seacoastpress.com/