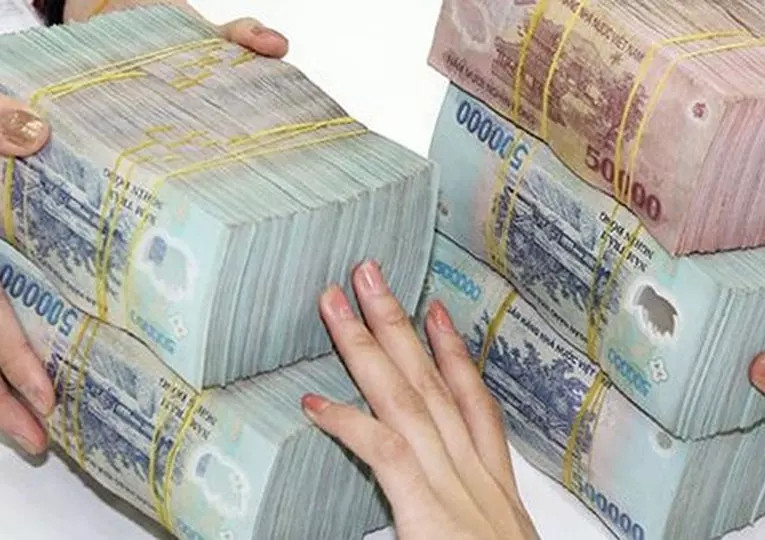 The capital sector to the real estate sector is blocked
Do Quang Tung in Hanoi wants to buy an apartment in the Thanh Xuan district. However, he does not have enough money. An apartment in the area costs at least 3 billion VND. He decided to borrow 1.5 billion VND from banks.
However, after contacting some commercial banks, he realized that he might not be able to get a loan as commercial banks tighten their credit policies.
Nguyen Minh Nhat, a company director, told VietNamNet that he was waiting for the disbursement of a loan worth VND 2 trillion from a bank. But the money still can't be disbursed since March because the bank has informed him that the disbursement "margin" is running out.
Meanwhile, some commercial banks have halted disbursement for customers purchasing housing products that will take shape in the future.
"The news about the credit crunch is making us feel insecure. Real estate companies urgently need capital by the end of the year," he said.
SBV reported that at the end of April, the total outstanding loans to institutions in the real estate sector had reached VND 2.288 quadrillion, an increase of 10.2% compared to the end of 2021, accounting for 20.44% of l total outstanding loans in the economy. Of this amount, outstanding loans for real estate trade was only VND 800 trillion, or 7% of total outstanding loans.
According to Ngo Tri Long, real estate is the sector that needs huge capital and the market would be "still" if there was a lack of capital. Therefore, companies need capital from many different channels to ensure a stable flow of capital.
Agreeing with Long, an economist warned that the draft circular, if approved, will not only affect home buyers and real estate companies, but also commercial banks. Some commercial banks cannot disburse money due to the credit crunch.
"The real estate industry has relationships with many other areas of activity. When the flow of capital into the sector is blocked, all production and business activities will become stagnant and prices will rise, thus causing inflation," he explained. "Capital stagnation will be severe and could distort the market."
Vietnam must learn from the Chinese lesson
According to Dinh Trong Thinh of the Academy of Finance, in late 2020, China crafted a housing credit crunch policy with three "red lines", which did not allow property companies to borrow capital from banks.
As a result, the supply became insufficient and the estate agents had no money to pay the contractors. As a result, real estate projects under construction have hit a dead end.
In April 2022, home sales fell 49% compared to the same period last year. Investment in real estate fell 2.7% and investment in infrastructure by 6.5%, while the unemployment rate climbed to 6.7% with an 18.2% rate among older workers from 16 to 24 years old.
In May 2022, China had to change its policy, prompting certain localities to reopen housing credit, depending on the projects. The central bank asked to reduce the collateral required and cut the interest rate from 4.6% to 4.4% in April. The Chinese real estate market has warmed up.
Thinh believes that Vietnam should pursue a flexible credit policy with adjustments according to market segments and times. He also stressed the need to ensure transparency in development planning and quality products to meet people's demands.
Regarding the draft circular to replace Circular 39, Chairman Le Hoang Chau of the HCM City Real Estate Association said the draft document uses the words "control" the "loans to finance the 'buying a house and real estate trade', which makes people realize that the central bank will tighten lending to the real estate sector.
He said that it would be better to replace the word "control" with "manage" or "strengthen management".
A representative of a foreign-funded bank in Vietnam said policies should be designed according to market movements. If he applies the administrative order rigidly, it will be a "non-market" move, which will affect the whole economy.
Tran Thuy