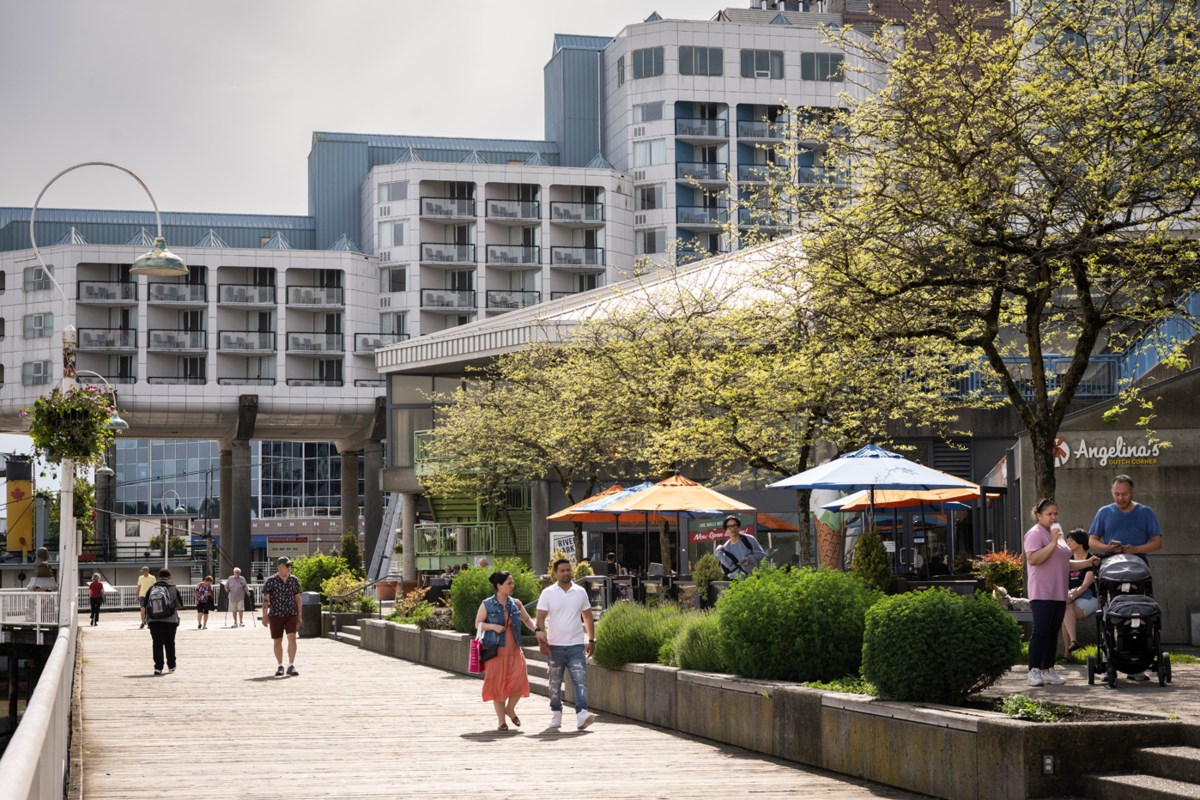 The New West Craft Indigenous Market features Indigenous art, goods, services and entertainment
A New West-based bookstore is delighted to feature Indigenous authors at this weekend's Indigenous Market at Westminster Quay – and throughout the year.
New West Craft is partnering with Shop First Nations to host an Aboriginal Market on Saturday, June 11 from 11 a.m. to 4 p.m. It stands on the promenade of Westminster Quay, the traditional territories of the Qayqayt First Nation.
The New West Craft Indigenous Market will feature 25 vendors, as well as live performances.
"This market is an opportunity to celebrate Indigenous makers, artists and small business owners and provide a space to connect with the community," said a notice from the New Westminster Arts Council, which hosts New West Craft. "The New West Craft Indigenous Market aims to support First Nations, Inuit and Métis artists and small businesses by encouraging consumers to invest in Indigenous-made art, goods and services. By introducing the community to local Indigenous artisans and entrepreneurs, the event hopes to foster a connection through food, arts and crafts and create opportunities for relationship building and learning.
Anne Uebbing, owner of Kinder Books in River Market, is excited about this weekend's market and hopes it will attract many visitors to the market to support the Aboriginal community. She said she was chatting with Laura Grady from the arts council, when she mentioned she had an Indigenous Day storytelling event on her wish list for a long time.
"Laura replied that she too had something in mind to honor Indigenous Peoples Day. We merged our ideas and this market was born," she said. "I've shared it with many agencies, such as Spirit of the Children and my connection to the Aboriginal community through my previous work with Noons Creek Hatchery in Port Moody."
Kinder Books has arranged for Haida storyteller, Kung Jaadee, to perform Haida Raven Tales and Songs at 11:30 a.m. on the boardwalk. The show was made possible by a grant Uebbing received from New West Literacy and Family Services of Greater Vancouver.
Kinder Books offers Kung Jaadee's books crow party and Raven's Gifts, which will be available for purchase at a book stand being set up in the market. Kung Jaadee (moon woman) will also sign her two books during the event.
"Author Kung Jaadee is a longtime friend of Kinder Books. I love when she comes to visit me and shares her Haida wisdom with me. It grounds me and puts things into perspective for me. It's about connection and respect," Uebbing said. "I had first met her many years ago when she presented her Haida Raven tales and songs at an Art Starts event. Since then, I dreamed of organizing an event like this. And now the time has come.
Uebbing sees Kinder Books as a place that can help deepen understanding and knowledge about Indigenous stories.
Uebbing grew up in Germany, where her perspective on the experiences of Indigenous peoples was shaped by a German author who had never been to North America and wrote adventure novels. It was after moving to North America in 1999 and seeing an exhibit about the Native American Navajo tribe at the children's museum where she worked in San Diego that Uebbing was inspired to learn more about the real-life experience of First Peoples in North America and to better understand the effects of colonization.