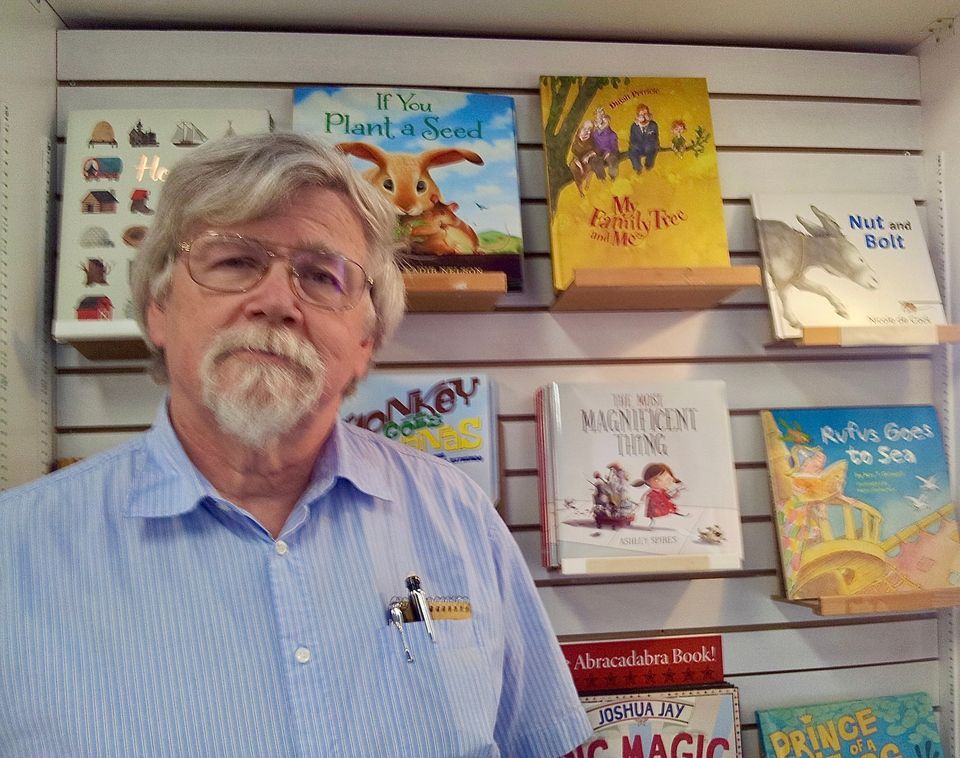 Content of the article
A Stratford business owner whose books and toys have delighted children for more than three decades is considered a loving husband, successful retailer and tireless volunteer in the city's downtown.
Content of the article
Gary O'Connell, co-owner of Fundamentals Books and Toys with his wife, Beth, died last week at Seaforth Community Hospital where he was being treated for a rare disease. His family and friends, including many from his hometown of Montreal, gathered at the WG Young funeral home on Saturday to celebrate his life.
O'Connell got his start in the book industry long before he and Beth moved to Stratford to open their town center business 31 years ago. Previously, he worked as a District Manager for a national book retailer, overseeing its stores in Eastern Canada, from Montreal to St. John's.
It was at this company that he met Beth, who held the same position on the other side of the country. Their 20 years with the chain intertwined when they both moved to the Toronto headquarters in the early 1980s.
Content of the article
Gary is described in his obituary as Beth's best friend, kindred spirit and partner, both in business and in life. Beth added on Saturday that it was their shared love of books that brought them together, but their shared love of theater that ultimately brought them to Stratford.
"We've always loved theatre," she says. "Whenever we had the opportunity to go to New York to buy trips, we always tried to include theater, especially musical theater."
Gary and Beth were also frequent visitors to the Stratford Festival, which helped tip the scales as they made a major decision in 1991.
"We knew for a long time … that we wanted to open a bookstore and we knew we didn't want it to be in Toronto," Beth said. "We visited all kinds of places. In the end, we loved this city so much as tourists, we decided to go ahead and give it a try."
Content of the article
Gary and Beth married in March, moved to Stratford in June and opened Fundamentals in its first location on Ontario Street just after Labor Day. This location, now a cafe, is about 200 yards east of the store's current location at the corner of Ontario and Erie streets, where the couple have been selling children's books and toys for about 15 years.
Seeing second- and third-generation customers shop at the store was something Gary was proud of, Beth said. She plans to continue operating the store with her three employees.
"The staff I have now…they're so wonderful," she said.
Gary also enjoyed camping, Beth said – the couple often spent Christmas in a yurt at McGregor Point Park, near Port Elgin – but it was his community work in downtown Stratford that many in the community will remember most.
Content of the article
Gary served on the Stratford Town Center Trade Association Board of Directors for nearly 10 years, serving as President and Vice-President during his tenure.
Rob Russell, another downtown business owner and former chairman of the board, described Gary as a dedicated mentor who was always willing to lend a hand.
"He was always there and ready to help and that's huge," Russell said. "We have a lot of great volunteers, but it can be difficult for some people to find the time for the commitments we have. Gary always made sure to do that. (He) was just a very nice, amazing guy and so we will absolutely miss him.
Gary was instrumental in planning the downtown association's Canada Day event and was particularly interested in the idea of ​​offering free weekend horseback riding tours. He could often be found leading the tours himself before the business was halted during the pandemic.
"He did a lot of research on the history of Stratford," Beth said. "A lot of locals would come down the following Saturdays just to get back on the ride because it was so nice. Of all the things he's done, he really, really enjoyed doing this.
Gary was considering running for office, Beth added.
"He was interested in what happened in Stratford and the future of Stratford and I think he would have liked to have had a hand in the direction the town is going," she said. "I'm really (proud of the work he's done). He was a good guy.