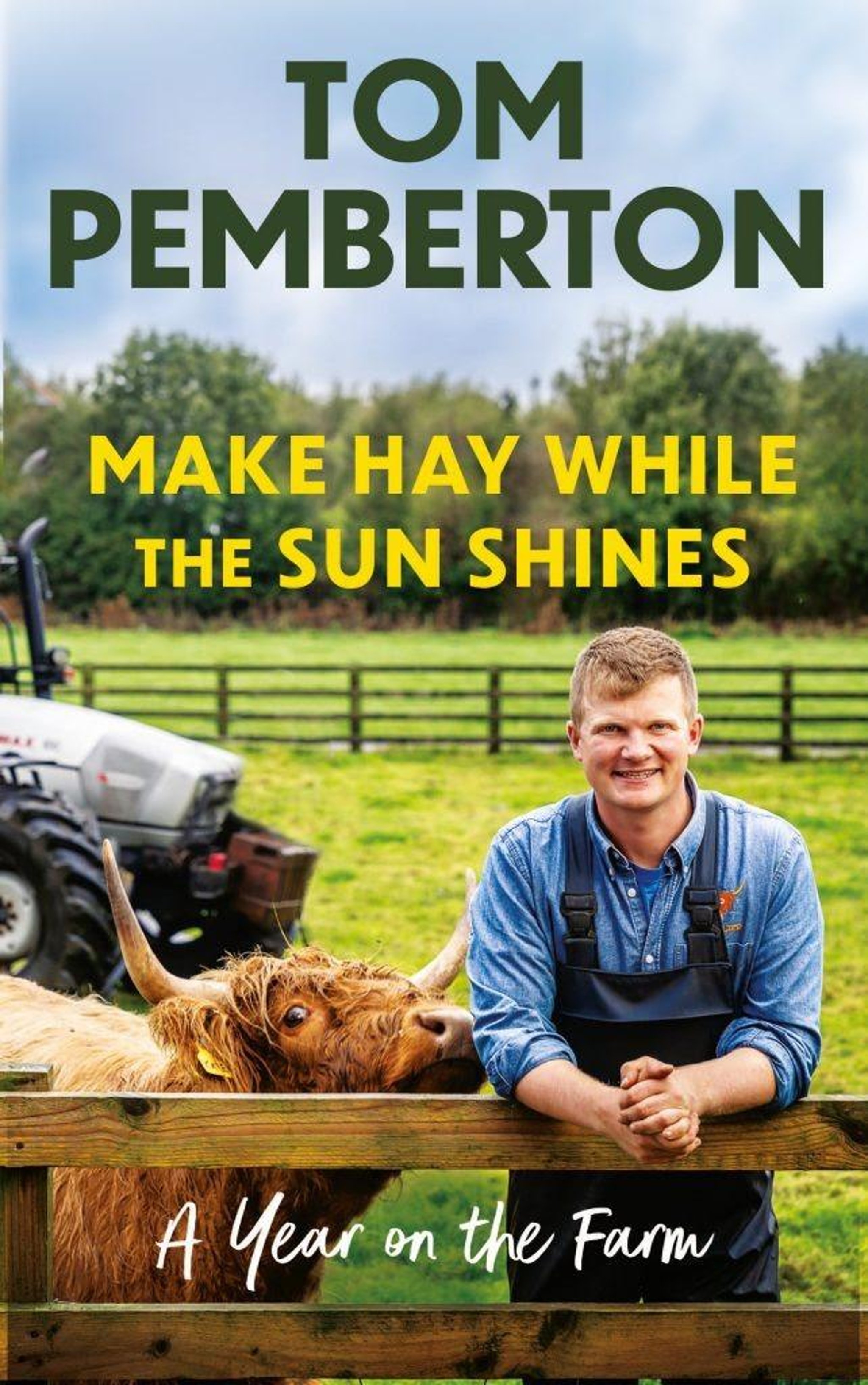 Tom Pemberton's appeal to readers has been compared to 'like a rock star' by the owners of the Plackitt and Booth shop in Lytham's Clifton Street, where more than 500 copies of Tom's book are on order ahead of its publication on Thursday 28 april. making him the biggest seller in the store's 20-year history.
Tom, 29, is already a big hit online with his You Tube video diaries attracting hundreds of thousands of followers and he recently gained a new horde of fans as host of The Gast and the Famer-ish on BBC ThreeTV.
His book Make Hay While The Sun Shines comes after Tom's internet exploits caught the attention of Octopus publishers and chronicles a year on the Pemberton family farm in Ballam Road, Lytham.
Tom's book is already the biggest seller in the Plackitt and Booth store's 20-year history
Read more
Read more
Look out for 'Crop Gear' on BBC Three as Lytham farmer Tom makes his TV debut
Its publication and rapid success is all the more satisfying to Tom, as he is dyslexic and as a student at King Edward School, he never would have imagined in his wildest dream that he would be one day author.
"It's a dream come true," said Tom. "The publishing house got in touch and it tells 12 months here on the farm. I've worked closely with a writer called Nathan Joyce and I'm delighted with the outcome.
"I can't believe there's already been a response – I really hope people enjoy reading it."
Tom Pemberton on the family farm in Ballam Road, Lytham
Alison Plackitt, co-owner of Plackitt and Booth, said: "Tom's debut album has become our best-selling book in 20 years as a bookstore.
"He reached No. 1 after tough competition with Jeffrey Archer, Amanda Owen, David Baldacci – and even Harry Potter!"
His co-owner Pat Booth said, "We've never experienced anything like it – Tom's appeal is like a rock star." Tom will talk about the book and his life on the farm, along with the signed copies, at a literary luncheon hosted by Plackitt and Booth at Fylde Rugby Club on Friday 28 April.
"We're thrilled to welcome Tom back and really thrilled with the success of the book, especially since it's just down the road," Alison said.
"The Pemberton family has operated Birks Farm for six generations, working in the heart of the region since the 1830s and supplying dairy products to the local community ever since.
"Make Hay While the Sun Shines takes us behind the farm gate and follows a year on the farm: from calving the cows to maintaining the machinery, from cleaning to planning and building a brand new barn.
"Tom gives us a unique insight into daily life on a busy dairy farm with all its ups, downs and hard work. Full of heart, fun anecdotes and unforgettable characters like Tom's father, Andy – aka The Ginger Warrior – it's the story of Tom's determination, adventure and how to keep smiling even when you're knee-deep in cow poo."