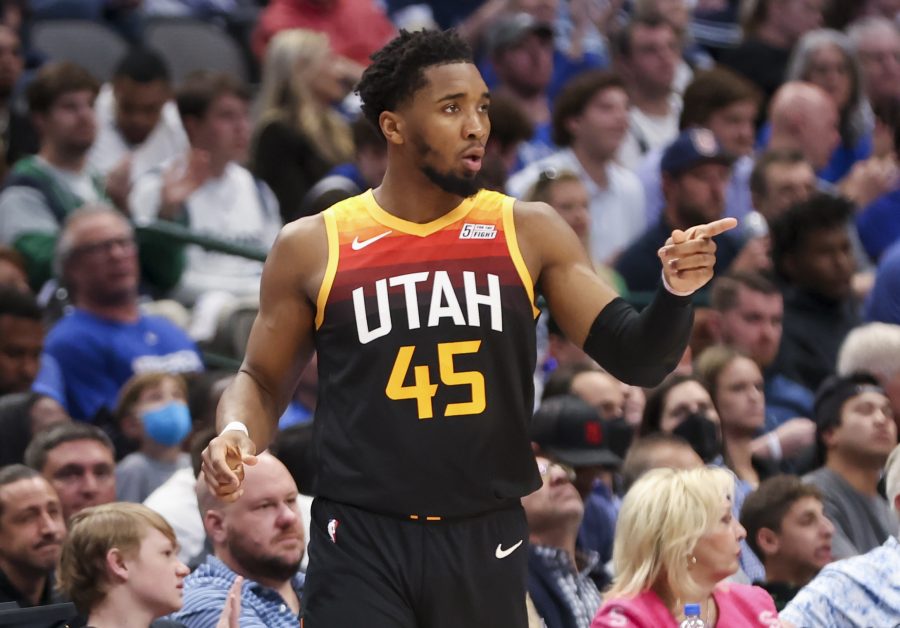 Jazz general director Justin Zanik did not label Donovan Mitchell as 'untouchable' but made it clear moving Mitchell is not part of the team's current plans, tweets ESPN's Tim MacMahon. In the wake of the Rudy Gobert trade, there has been speculation that Utah may seek to offload Mitchell and initiate a full-scale reconstruction, but Zanik said the organization still sees Mitchell as a vital part of its future.
"Change is inevitable in the NBA" Zanik responded when asked about Mitchell. "I'm not trying to be cryptic or anything, but Donovan is on our roster and he's a very, very important part of what we're trying to do. Things are changing in the NBA, so I couldn't sit here and say someone is (untouchable). We're trying to build a championship team, but there's no intention there (to trade Mitchell), at all.
Zanik added that management has been in contact with Mitchell and that he "supported" the team's off-season moves, according to Eric Walden of the Salt Lake Tribune (Twitter link). Mitchell could see more time as lead ball handler in the coming season, and CEO Danny Ainge believes he is capable of becoming a full-time point guard (Twitter link).
There is more on the Jazz:
Zanik also said the team is "in the middle" of reforming their roster and indicated more moves are coming, Walden tweet. Addressing the Gobert trade, Zanik said the Jazz liked having Gobert to anchor their defense, but decided Minnesota's offer was "in the best interest of the organization."
The team is still considering re-signing free agents Eric Pascal, Trent Forrest and Juancho HernangomezWalden adds (Twitter link). "We by no means closed the book on any of these guys," Zanik said.
First-round pick Walker Kesler is dealing with a minor toe injury he suffered in pre-draft training and will no longer play in Summer League, Walden tweet. Kessler has been cleared by team medical staff, but will focus on conditioning.
Jared Butler and Bruno Caboclo were jazz "stars" at the Salt Lake City Summer League, according to Trent Wood of The Deseret News.