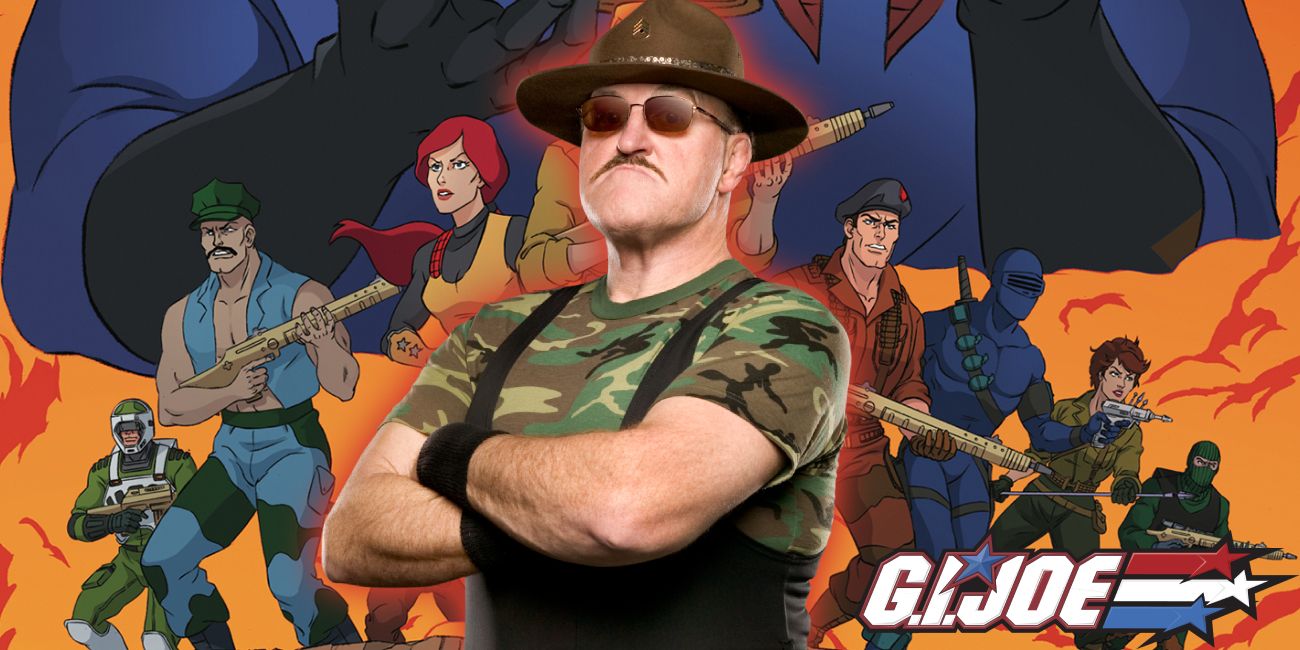 Legendary professional wrestler and WWE Hall of Famer Robert Rudolph Remus, better known as Sgt. Slaughter, returns to the world of G.I. Joe after signing a new multi-year contract with Hasbro.
As reported by The toy book, Remus made an appearance on the latest Hasbro Pulse stream as Sgt. Slaughter, announcing that he has been "recalled to active duty by 'Joe Command.' Hasbro also unveiled a new 6-inch scale G.I. Joe Ranked Series action figure of Sgt. Slaughter, which is expected to hit retailers soon. Six additional characters – Zarana, Tiger Force Recondo, Crimson Guard, Tiger Force David L. "Bazooka" Katzenbogen, a Python Patrol Officer, and Dusty – are also set to join the ranked series.
RELATED: WWE's Cody Rhodes Reveals Steve Austin's Batman Skill
Remus/Sgt. Slaughter began his professional wrestling career in 1972, performing for various territories under the National Wrestling Alliance (NWA). In the late 70s, he began performing for the American Wrestling Association (AWA) as a masked wrestler Super Destroyer Mark II, having been trained by AWA boss Verne Gagne himself.
As a sergeant. Slaughter, Remus made the jump to WWE (then known as WWF) in 1980, but left the company in 1981 and returned to the NWA. He returned to the WWF in 1983 before leaving in 1984, returning to the AWA in 1985. Slaughter once again returned to the WWF in 1990, beginning a highly controversial (i.e. villainous) run which saw him win the WWF Championship. . He left the company again in 1994 before returning in 1997, and has continued to make sporadic appearances for WWF/WWE over the years, being featured as recently as 2019. Sgt. Slaughter was inducted into the WWE Hall of Fame in 2004.
RELATED: EXCLUSIVE: Transformers Releases Wild Rider, Blitzwing Legacy Figures
Of course, Remus's sergeant. The character of Slaughter is also known to be part of the GI Joe: A True American Hero franchise, appearing as a toy, as well as in comics and cartoons. G.I. JoeThe version of Sgt. Slaughter made his comic book debut in Marvel Comics G.I. Joe #48 and his first animated appearance in "Arise, Serpentor, Arise!", a five-part episode from Sunbow Entertainment G.I. Joe animated series. Both G.I. Joe #48 and "Arise, Serpentor, arise!" came out in 1986.
According to Remus himself, the WWF's refusal to let Sgt. Slaughtering is part of G.I. Joe served as the catalyst for his departure in 1984.
Source: The toy book
IDW's GI Joe: A Real American Hero Saturday Morning Adventures #1 Comic Review
Read more
About the Author